[su_dropcap style="flat" size="4″]I[/su_dropcap]
f you're suffering from chronic pain, you're not alone. Roughly 20 percent of the global adult population lives in chronic pain, and 10 percent receive a repeat diagnosis of chronic pain – suffering from debilitating discomfort for a minimum of 12 weeks, each year.
That's 100 million people in the US alone, with 27 percent citing lower back pain as their chief complaint. Runners-up include headaches (15%), neck pain )15%) and facial pain (4%).

Pain isn't all bad, but it can be crippling
The good news is, we feel pain for a reason. It's the brain's way of telling us that were hurt. Pain emanates from the source of any injury or inflammation, in the form of a physical message pain receptors send to the cerebral cortex, via the spinal cord and thalamus. However, when continuing end, as in the case of chronic pain, these vital sensations can be crippling, making it a challenge for sufferers to engage in even the most routine of daily activities.
Luckily, the market is inundated with many effective treatments for chronic pain, ranging from traditional medications to physical therapy and natural alternatives. One exciting potential source of relief rests in cannabidiol, otherwise known as CBD.

What is CBD oil?
CBD oil, the most commonly used form of cannabidiol, is the concentrated liquid extract from the marijuana plant, devoid of the psychoactive substance known as THC, which means it helps relieve the physical sensation of pain and associated inflammation, without causing a "high," building a tolerance or bringing on harmful or antagonizing side effects. In America and other countries, CBD products are legal to sell. As such, many people in the US and around the world are prescribed and use CBD to relieve different levels of pain associated with a wide variety of conditions and diseases, such as: arthritis, diabetes, alcoholism, multiple sclerosis, chronic pain, psychiatric and neurological disorders, antibiotic-resistant infections and cancer.
A holistic natural choice for pain relief
CBD's natural properties, which impact endocannabinoid receptor activity to reduce inflammation and painful interactions with neurotransmitters, make the plant, in many forms, a source of all natural, clean, holistic relief, without causing many of the side effects associated with mainstream or more traditional prescription medication. Much like traditional meds, CBD can be used to help all pain levels, as an alternative, or as a complementary method of treatment.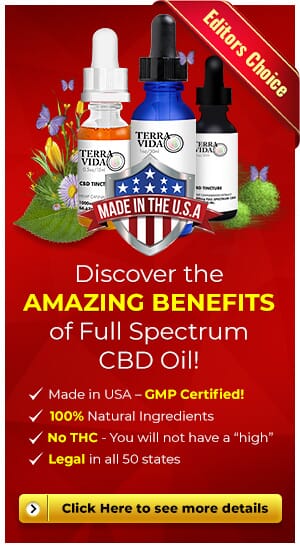 How to use CBD for pain relief
As mentioned above, CBD products are great for natural, side-effect free pain relief and come in a wide variety of applications for efficient use and absorption – and CBD oil is by far the most effective and popular type, regardless of whether you're dealing with an acute flare-up or a painfully chronic situation.
You can take CBD oil in sublingual tincture (drops), you'll want to start off by taking a small dose of 250 mg (maximum) and only gradually work your way up to larger doses of 500mg if you need it to achieve relief.
The general rule of thumb is to take 1–6 mg of CBD oil for every 10 pounds of your body weight. People suffering from psychological disorders will generally require lower doses of CBD oil (1 mg per 10 pounds), while people suffering from acute and chronic pain will have to take higher doses (5 mg per 10 pounds) to achieve the same relief.

Weight

According to various studies, CBD shows a great potential for pain relief, and most of them suggest that it can be used to help manage chronic pain in many cases. CBD oil has a promising feature – the lack of intoxicating effects, what suggests a possible lower potential for side effects than many other pain management medicine.
For more information and to purchase CBD products for chronic pain relief, visit CBD Hemp Oil 

As these instructions are based on the recommendations of relieved CBD oil users – not on medical expertise, it is important that you do your due diligence and consult with your local health care provider, before starting to use CBD products for pain relief, to determine whether CBD is right for you and to establish a regimen that suits your level of pain.